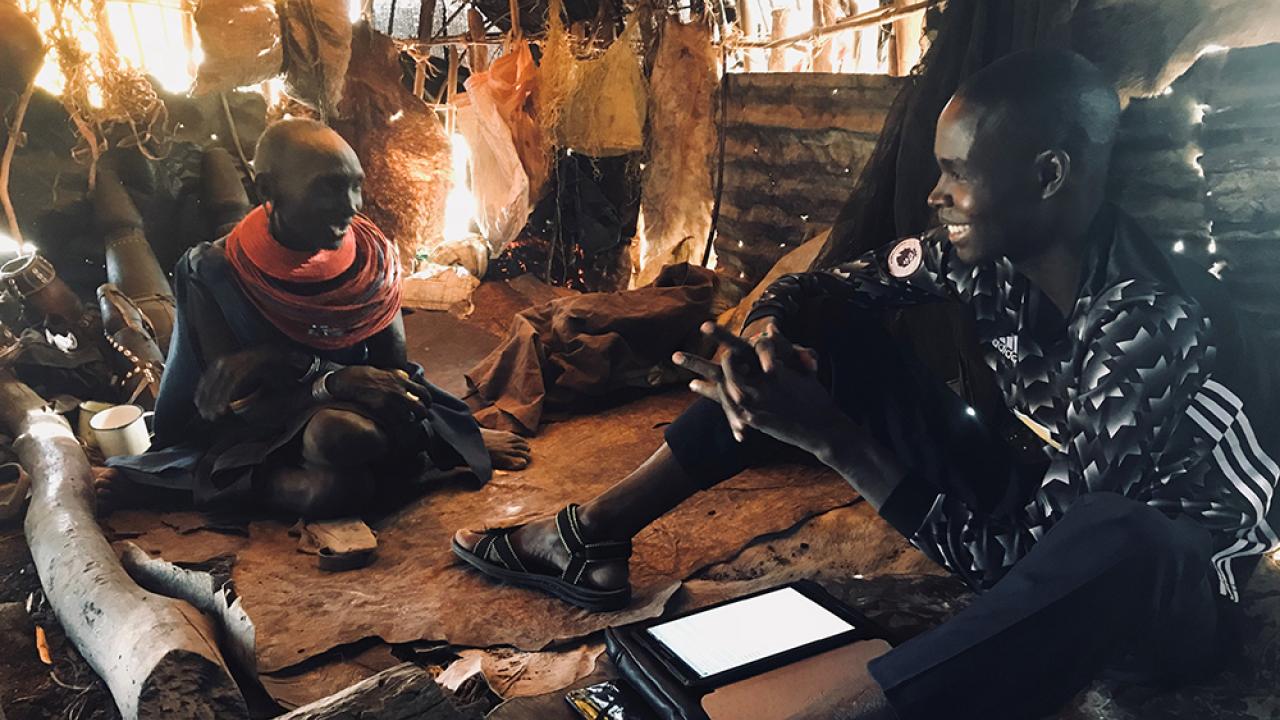 The proliferation in investments in agricultural index insurance for development has created an urgent need for an objective way to measure the quality of contracts available for farmers who are vulnerable to environmental shocks.
The 3-D Client Value Assessment Tool for agricultural index insurance provides a multi-dimensional understanding of the value proposition for potential or existing clients. Created through the Global Action Network (GAN) collaboration, the tool merges the ILO's Impact Insurance Facility's PACE client value assessment tool with the AMA Innovation Lab's calculations for Minimum Quality Standards for agricultural index insurance (MQS).   
"Given the investments going into index insurance it's essential, at a minimum, that we do no harm," said Tara Chiu, assistant director of the AMA Innovation Lab. "Beyond this moral imperative, if you offer low quality products to people and they fail, you're ruining the insurance market, and not just for yourself but for others. That's just bad business."
Why Index Insurance Quality Matters
Quality agricultural index insurance can provide needed support for households in a crisis but they also provide security to make investments for higher returns in good years. However, any increased investment also increases exposure to risk.
For example, if a farmer spends more on expensive improved seeds but has poor-quality index insurance, a drought or flood could leave her worse off than if she had no insurance at all. In a bad year, rather than lose a small crop that cost some money a farmer would lose a big crop that cost a lot of money, some of it potentially secured through a loan.
"We hope to avoid diminished impacts, and also loss of trust in the insurance sector that can follow when products perform poorly, whether that means poor design, poor payout structure or poor communication with clients," said Chiu.
Developing and Testing the Assessment Tool
The 3D Client Value Assessment Tool breaks down how an index insurance contract will perform across 14 indicators across three dimensions to identify its overall value to clients. These dimensions include what the product covers, how it is accessed and understood by clients and how it fulfils its promise.
"We wanted the tool to provide a holistic assessment of the value of products and processes for clients," said Aparna Dalal, an ILO senior research officer. "At the same time, we wanted to maintain objectivity in the assessment and ensure that the indicators were measurable."
As a pilot to test the tool, the ILO and AMA Innovation Lab tested index insurance products in six countries. The result of those tests is a refined tool ready for use on index insurance contracts—both existing contracts and those yet to be deployed—around the world. 
"By piloting it in the field we realize how important it is when you apply this tool to have a plan for what to do with the results and to be clear on your goals and objectives when conducting the analysis," said Chiu.
Quality Should Surpass a Minimum Quality Standard (MQS)
The AMA Innovation Lab's measure for a Minimum Quality Standard for index insurance (MQS) is the first of the 3D Client Value Assessment Tool's 14 indicators of contract quality. From the perspective of the AMA Innovation Lab, passing this indicator of minimum quality is a precondition of responsibly putting a product into the field.
"Contract quality is a hidden trait. The quality of improved seeds is also a hidden trait, but improved seeds are certified with national standards for germinations and yields," said Michael Carter, director of the AMA Innovation Lab. "For index insurance, a complex financial instrument built to benefit smallholder agricultural households, there are currently no similar objective standards for quality."
The definition of an index insurance contract that meets MQS is one in which its cost in premiums, whoever pays them, has a greater potential to stabilize income than if they had no insurance. The MQS spreadsheet tool calculates multiple factors of quality into a single number that makes it easy to see at a glance whether an index insurance contact provides more value than having no insurance at all.
Preparing for Collaboration and Scaling
To evaluate an index insurance contract with the 3D tool requires household and index data, as well as the ability to conduct interviews with farmers and insurance company management and sales agents. Also required is the information given to clients, such as marketing materials and proof of insurance. Having all key stakeholders involved from the beginning, including a sufficient number of farmers from different geographies and strong survey teams can help ensure a successful, objective evaluation.
The tool isn't just for products already in use. The 3D Client Value Assessment Tool can also identify potential problems with index insurance products already in the field and or in products before they are deployed. 
"The best thing you can do is provide high value to your clients," said Chiu. "That's how you get more clients. From a donor perspective, you want to make sure that any investments that you are making have the biggest impacts they can. A basic estimate of a contract's real value can make that happen."
Learn more about the 3-D Client Value Assessment tool.
Media contact:
Alex Russell, (530) 752-4798, parussell@ucdavis.edu