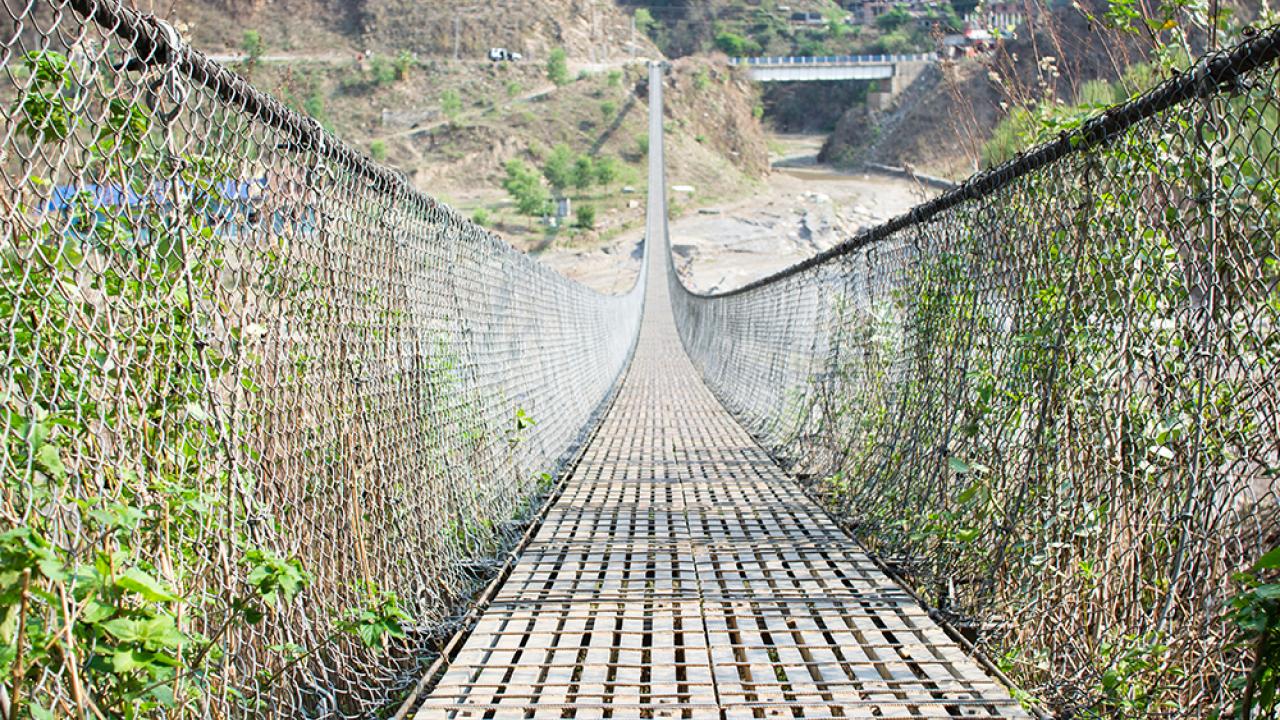 USAID and UC Davis to Establish World's First Index Insurance Quality Certification in East Africa
High-quality agricultural index insurance has shown promise in promoting resilience among small-scale farmers who face a constant risk of drought and other weather-related shocks. However, despite decades of investments this tool has yet to achieve its broadest impact in part because of low-quality contracts that don't reliably pay farmers for losses and that sometimes pay when there are none.
USAID is partnering with the University of California, Davis to take on this challenge by establishing the world's first agricultural index insurance quality certification in Kenya. The $1.7 million initiative, "Innovations to Improve the Quality and Uptake of Agricultural Index Insurance in East Africa," will help ensure that products for small-scale farmers across East Africa truly can promote long-term resilience.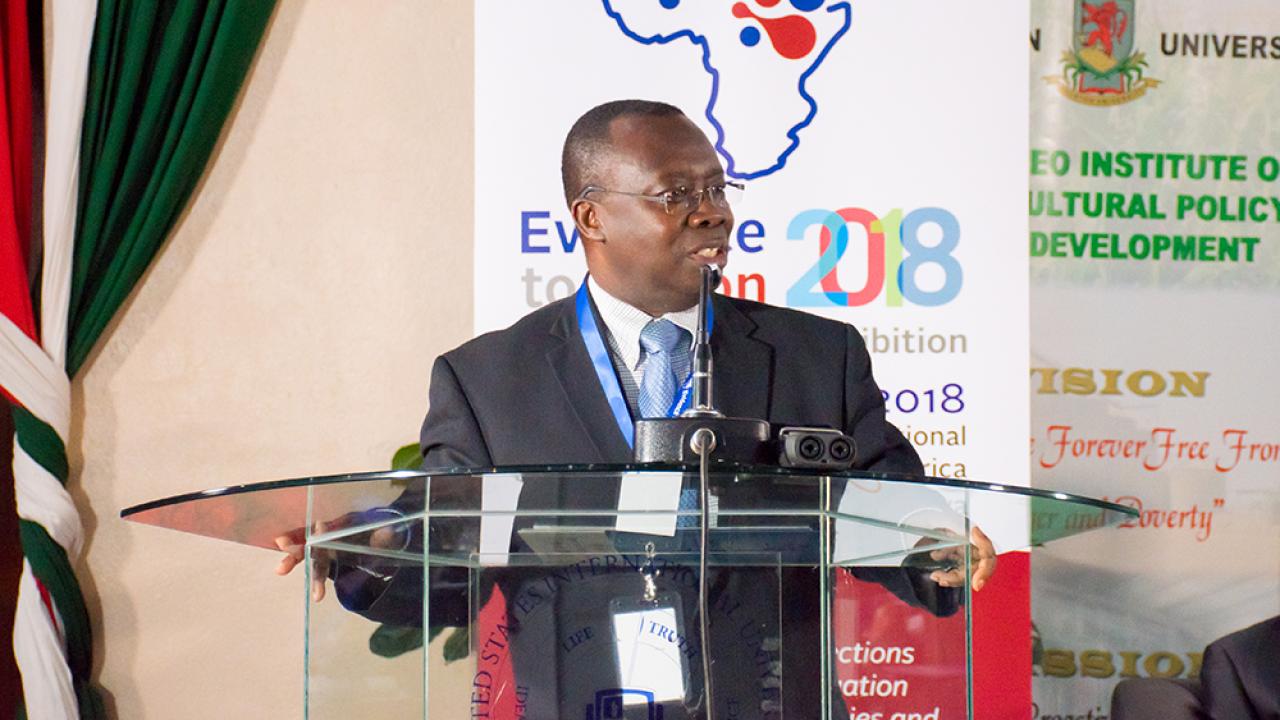 Africa-based Think Tank Event Highlights the Role of Evidence in Development Policy
The International Center for Evaluation and Development (ICED) conference on evidence for development policy, its third major policy event since the organization launched in 2017, is already having an impact on monitoring & evaluation.
More than 300 leaders from world governments, the donor community, researchers and the private sector participated in the ICED "Evidence to Action Conference 2018" in Nairobi, Kenya on July 24-25. Convened with support from the Feed the Future AMA Innovation Lab at UC Davis, the conference sought to enhance sustainable collaboration and knowledge sharing and to reinforce demand-driven, evidence-based policy.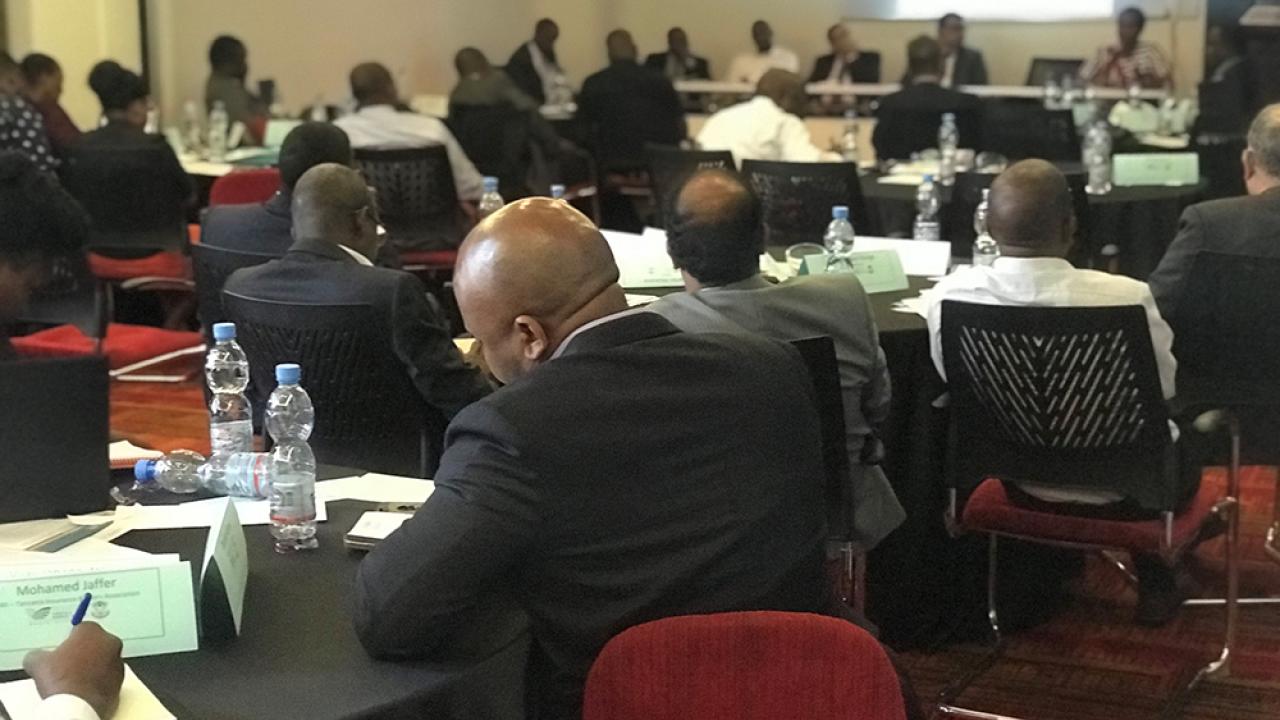 Leaders on Agricultural Index Insurance in Africa Convene to Share Lessons on Public-private Partnerships
Increasingly frequent drought in Sub-Saharan Africa and recent successes with agricultural index insurance to protect farmers and pastoralists has sparked interest across the continent to launch and scale quality interventions.
The Feed the Future AMA Innovation Lab convened insurance leaders from research, government and the private sector to exchange knowledge on effective agricultural index insurance for economic development. The closed-session event, "Agricultural Insurance in Tanzania: Public and Private Sector Roles and Responsibilities," took place on July 19, 2018 in Dar Es Salaam, Tanzania and was organized at the invitation of the Tanzania Insurance Regulatory Authority (TIRA).