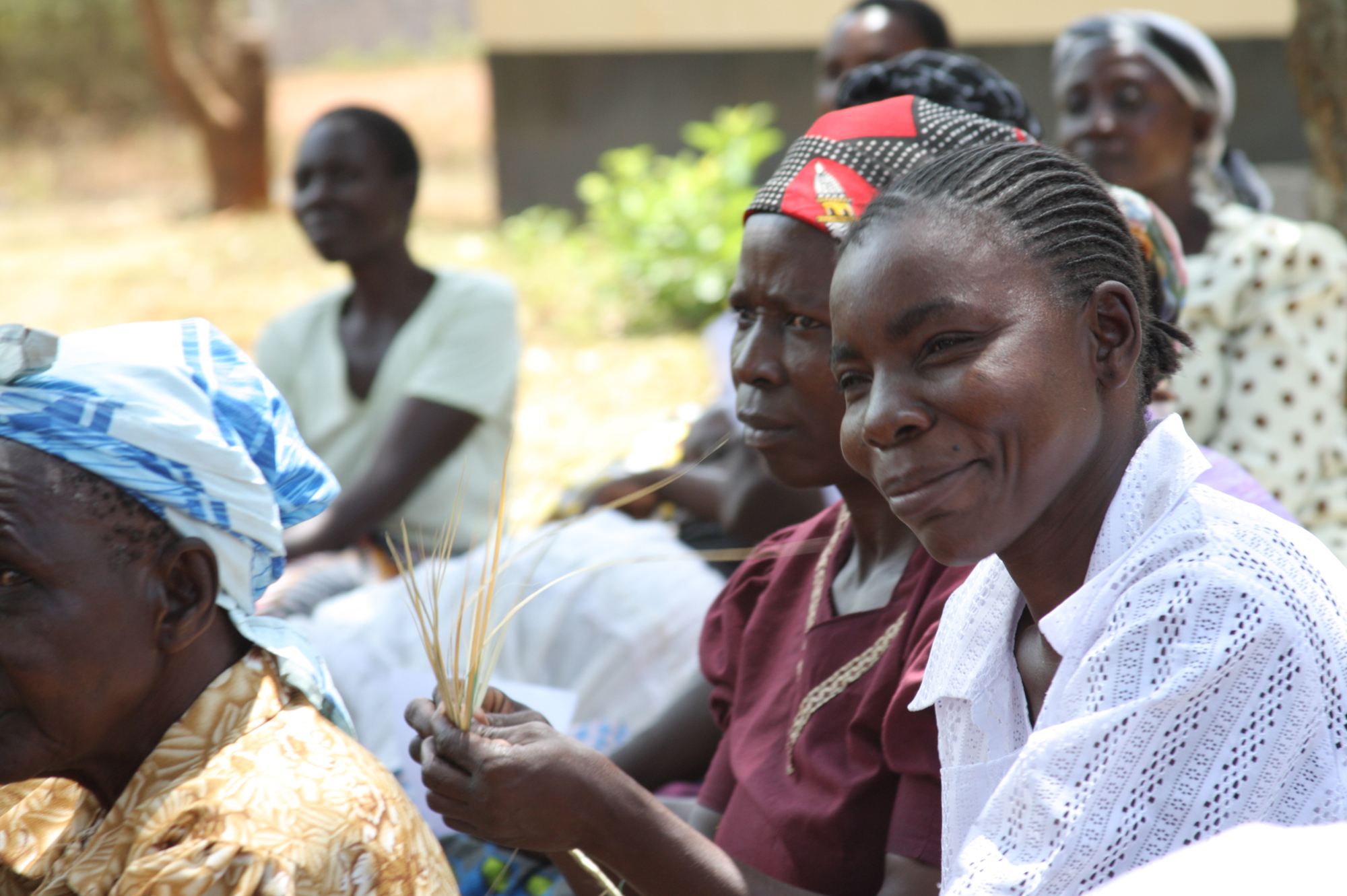 Announcing the Feed the Future Innovation Lab for Markets, Risk and Resilience
The University of California, Davis, will lead a new global research program to build and test ways to overcome some of the biggest remaining challenges for lifting and keeping rural families out of poverty in developing countries. 
The Feed the Future Innovation Lab for Markets, Risk and Resilience (MRR), established with a five-year USAID grant of up to $30 million, will study the root causes of poverty and food insecurity with an emphasis on risk from disasters like drought, flood or conflict. The research will help U.S. investments in development to have a lasting impact despite these reoccurring risks.
"As global development efforts continue to improve, we still see humanitarian disasters that strip rural families and communities of hard-won gains," said Michael Carter, director of the MRR Innovation Lab and professor of agricultural and resource economics at UC Davis. "We will provide needed evidence on how to accelerate those gains and to ensure they stick."
Resilience+
In emerging economies, disasters like drought, flood or conflict make people poor. The potential for disasters often keeps people poor by adding insurmountable risk to adopting development innovations like stress-tolerant seeds, or low-cost loans.
The MRR Innovation Lab will focus its work on approaches to reducing risk that create opportunities for families to adopt these productive technologies. Research shows that these tools can generate additional food and income that keep people from falling into poverty while building a ladder up for families who are already poor—that's Resilience+.
Resilience+ is the added dividend of smart, proactive investments in rural development in the presence of recurring disasters. The result is more families who can lift and keep themselves—and their future generations—out of poverty.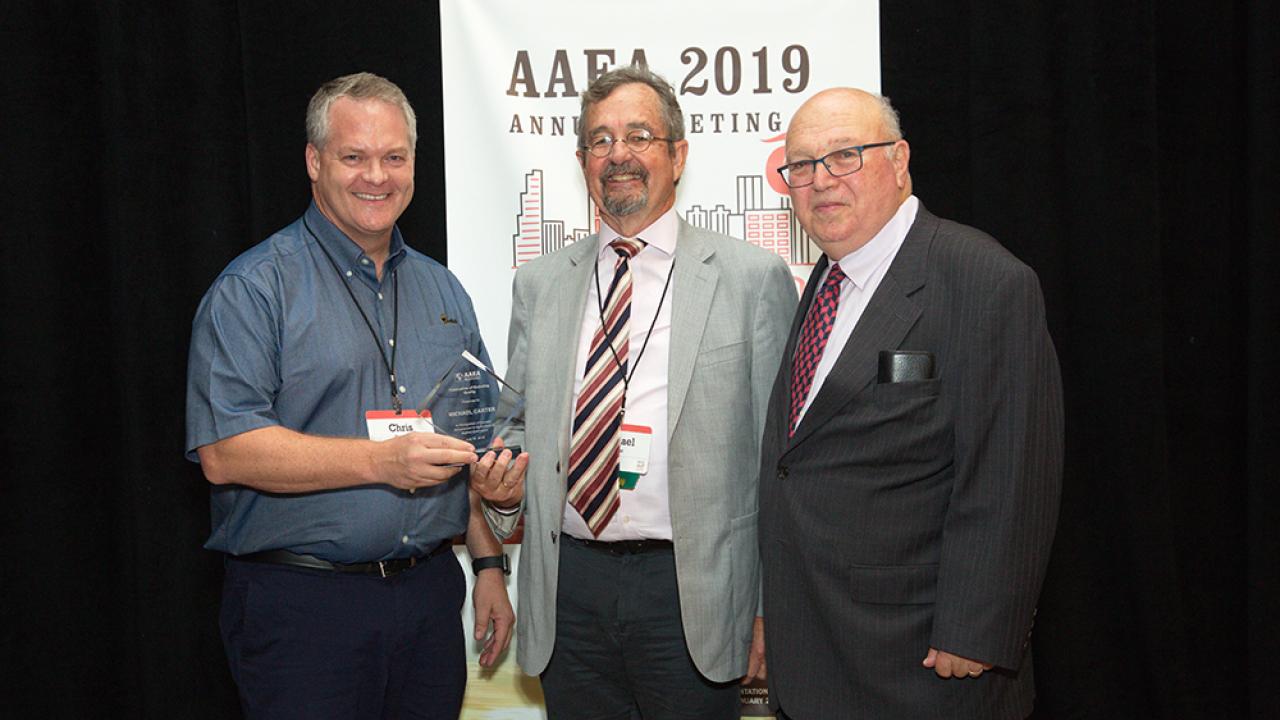 AAEA Honors Michael Carter and Christopher Barrett with Publication of Enduring Quality Award
MRR Innovation Lab director Michael Carter and Cornell economist Christopher Barrett were honored by their peers for their foundational paper on the economics of poverty traps in developing countries.
The Agricultural & Applied Economics Association (AAEA) awarded Carter and Barrett the Publication of Enduring Quality Award at its 2019 Annual Meeting on July 22, 2019. The Paper, "The Economics of Poverty Traps and Persistent Poverty: An Asset-Based Approach" was published in the Journal of Development Studies" in 2006 and established a new way of thinking about how rural families in developing economies move into and out of poverty. 
"I'm honored that we received the award this year," said Carter. "It means that our peers believe this to be a paper that helped change the way we think about something important in the field and that it continues to be useful."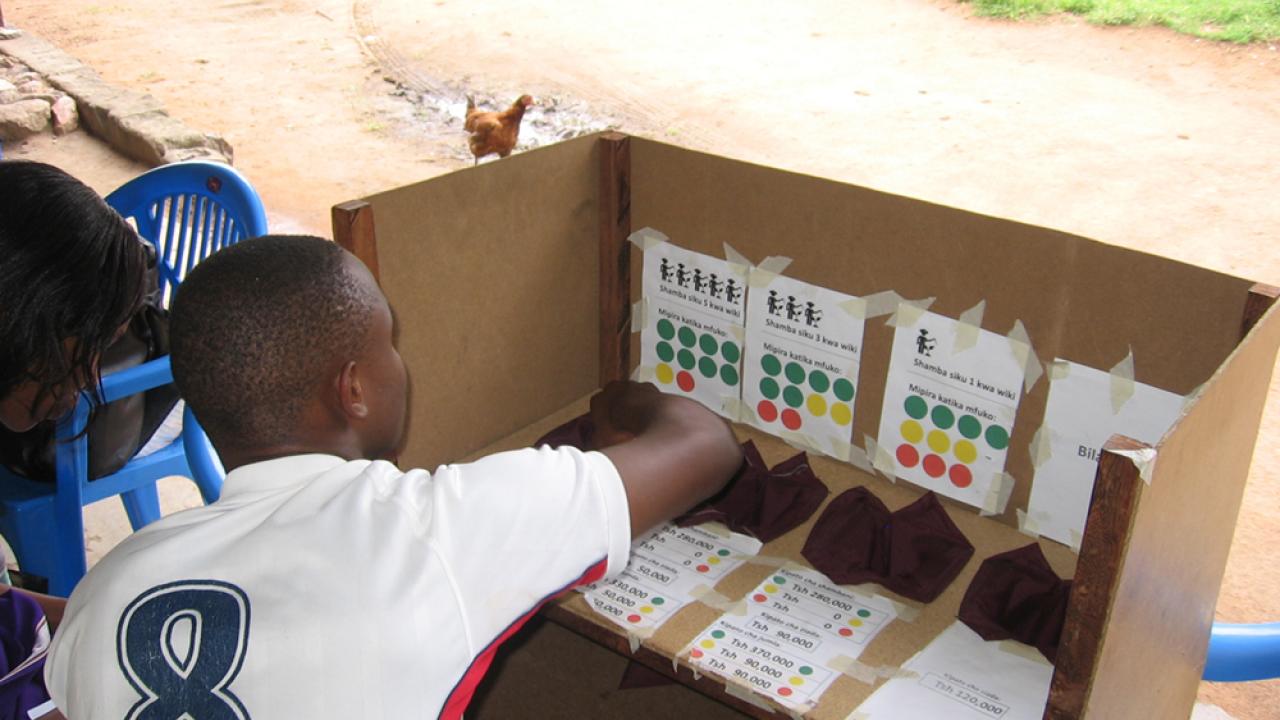 Policy Brief: Reducing the Strain of Group Microloans with a Small Collateral Requirement
Group lending revolutionized financing for farmers to invest in more profitable crops. However, by shifting the burden of selecting borrowers and collecting debts to members of a group, this model also risks important family and community relationships in the event of defaults.
In an experimental game in Tanzania, we tested how a small individual collateral requirement would affect the decision to borrow and individual effort under a group loan. A 20-percent collateral increased individual effort and repayment while reducing the number of farmers who choose to borrow. The dynamics of this shift suggest that adding an individual collateral could increase overall satisfaction among members of microcredit groups while expanding access to credit in new areas.