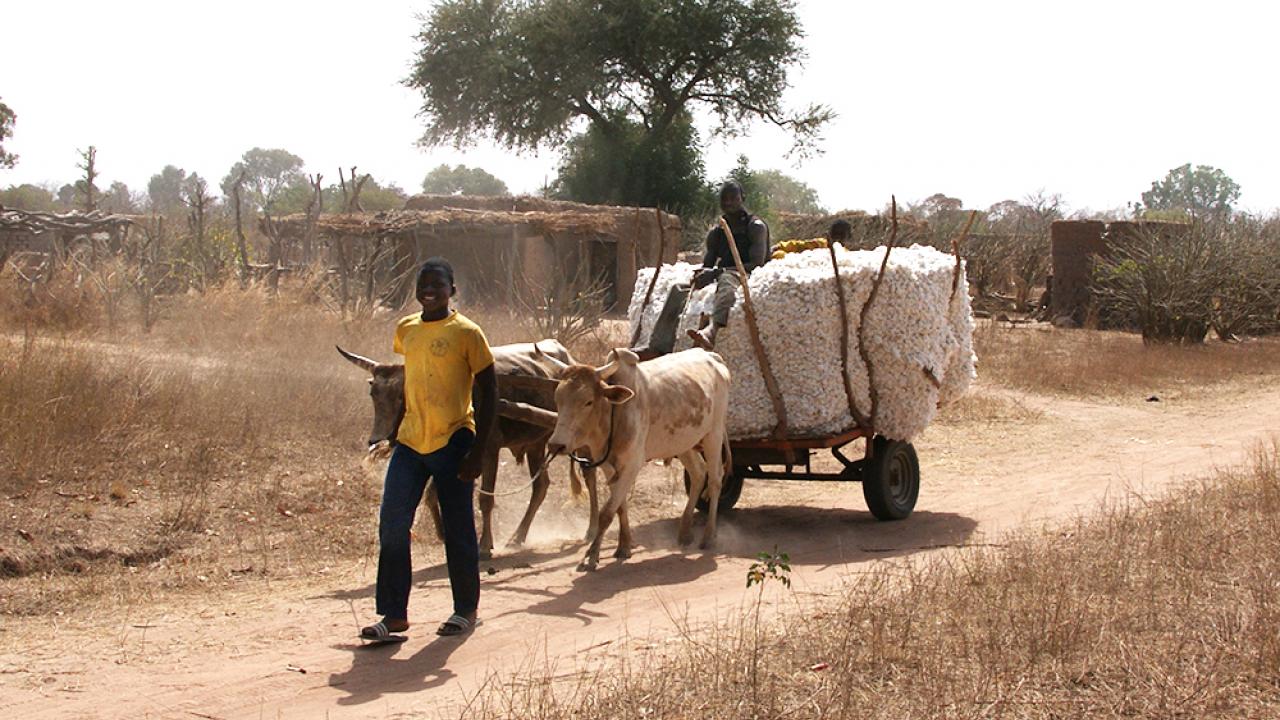 Index Insurance Has Big Returns for Small-scale Cotton Farmers and Local Economies in West Africa
When the rains are good in West Africa, cotton crops thrive. In those years, cotton farmers reap the rewards of a higher-risk cash crop and the local cotton company has more to sell. When drought strikes and cotton crops fail, farmers might have to sell off everything they own to pay back input loans. The alternative is to quit cotton entirely, a loss both for them and the local economy.
The Feed the Future AMA Innovation Lab at UC Davis has new results from pilot projects in Burkina Faso and Mali that tested how index insurance could promote resilience among cotton farmers at risk of drought. When drought struck in Burkina Faso, the insurance stepped in as a safety net, but in both countries farmers invested significantly more in their crops.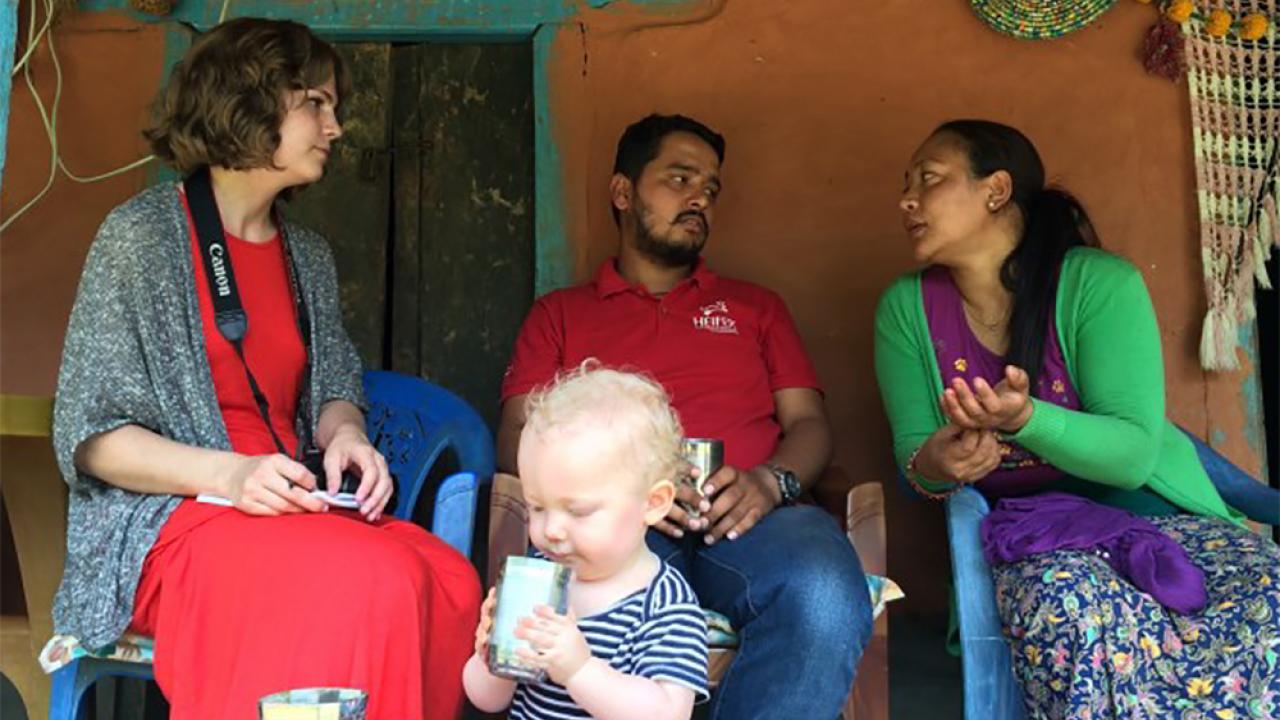 AMA Innovation Lab Research Assistant Honored for Study on Rural Migration in Nepal
Savannah Noray began studying development economics because she wanted to be a part of something with a larger goal of making the world a better place.
"With development economics I saw a clear connection between this goal and studying economics," says Noray. "I thought this is perfect for me and that's where I am now."
Noray just won an prestigious honorable mention from the Agricultural & Applied Economics Association (AAEA) for her master's thesis on how men's migration in Nepal affects women's decision-making power in the household.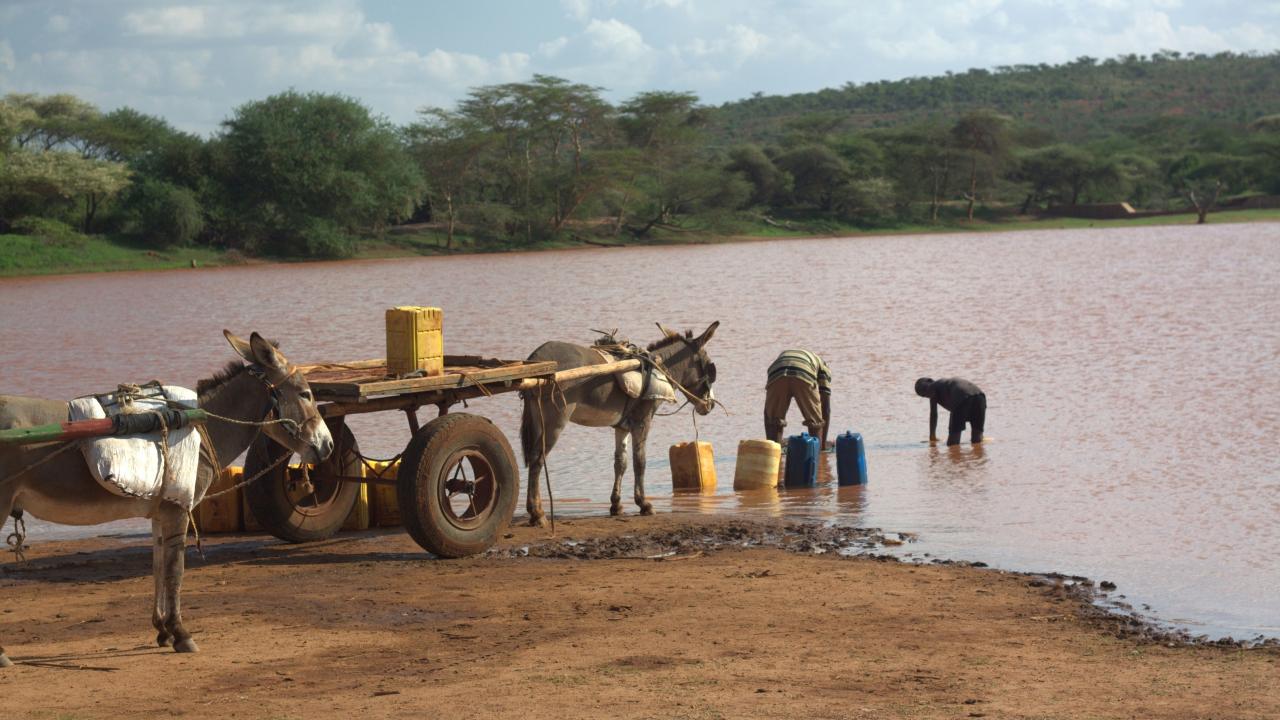 Identifying an Essential Need for Responsible Index Insurance and Filling the Gap
When insured, vulnerable agriculturalists are less likely to resort to costly coping strategies – such as asset sales, meal reduction, or reliance on food aid, and are more likely to make productive investments. 
Agricultural index insurance is a promising tool to manage some of these risks, but there is still much to learn about how to responsibly develop and scale such products for maximum development impact. It was with this in mind that the AMA Innovation Lab, in partnership with the International Labour Organization's (ILO) Impact Insurance Facility, created the Global Action Network (GAN) to advance agricultural index insurance.