Tanzania Farmers Adopt Innovative Insurance Bundled with Drought-tolerant Maize
Most small-scale farmers know from neighbors that hybrids produce bigger harvests than seeds saved from last year's crop. That would mean more maize to eat and maybe some to sell. What farmers don't know is whether a severe drought will cause even seeds labeled "drought tolerant" to fail, costing not only their main source of food for the year but also the money spent on improved seeds.
A Feed the Future AMA Innovation Lab pilot project in Tanzania that pairs drought-tolerant hybrid maize with insurance has found early success with adoption and in-kind payouts. This success with insurance that replaces seeds if drought causes crops to fail is bringing farmers a step closer to greater food security, income and long-term resilience.
"Seeds that enhance the resilience of farmers facing drought has been probably the most popular public and private crop investment in the past 20 years," says Travis Lybbert, a principal investigator on the project and a professor of agricultural and resource economics at UC Davis. "Adding index insurance expands this resilience to include even the worst possible outcomes."
Drought-tolerant Hybrids and Mid-season Drought Protection
"Drought is a recurrent climatic feature in all these smallholder farm communities," says Mainassara Zaman-Allah, a senior scientist at CIMMYT who was a key contributor to the yield audits and assessments on the AMA Innovation Lab pilot in Tanzania. "To help farmers cope with such extreme production constraints CIMMYT has been developing maize varieties with tolerance to multiple stresses with drought tolerance as one of the most important traits."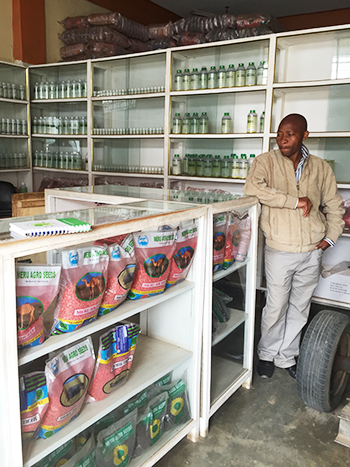 CIMMYT, the International Maize and Wheat Improvement Center based in Mexico, provided the seeds for the AMA Innovation Lab pilot. CIMMYT's Drought Tolerant Maize for Africa (DTMA) project increased yields for African maize farmers by 20-30 percent, benefitting more than 30 million people since 2006.
"We select for tolerance to drought stress by imposing a managed-drought stress to the crop during the reproductive phase," says Zaman-Allah.
The first to develop during this flowering phase are the tassels, which push out from the top of the stalk lined with pollen-packed anthers about the size of rice grains. Soon after, undeveloped kernels on new cobs each sprout single strands of silk that eventually spill out in a tufting pile ready to receive the pollen from above. When a strand is pollinated, the kernel starts to grow.  
Drought compromises this process. A maize plant's tassels may be ready but without rain the silks, which are packed with water, might not be. Even if there is enough rain, excessive heat can dry out healthy silks and make them less receptive to pollination. In a severe drought, even fertilized kernels can be lost.
Agricultural Index Insurance as a Complement to Biological Drought Protection
"With drought-tolerant hybrid maize you do get some mid-season drought protection, but you have the worst-case scenario uncovered," says Lybbert, as in the case of no rain at all for the season. "Adding index insurance brings the total drought protection to more comprehensive coverage."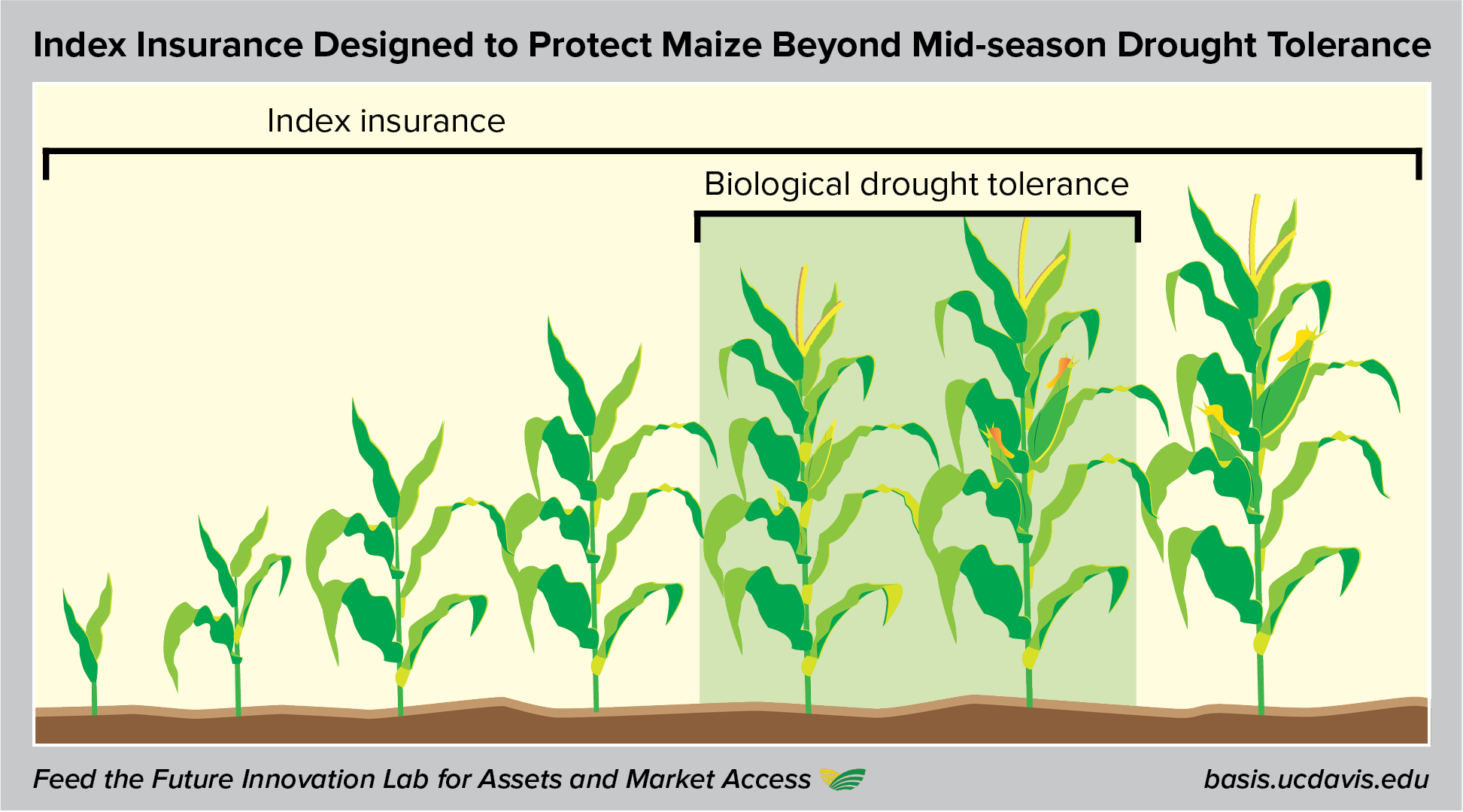 The AMA Innovation Lab is a world-leading innovator in agricultural index insurance, a financial tool to help small-scale farmers in developing economies to manage weather-related risk. Index insurance does not require the verification of individual losses like conventional insurance. Instead, it bases payouts on an index of factors, like rainfall or vegetation growth, that can predict individual losses. This reduces costs while still protecting farmers.
Bundling drought-tolerant hybrid maize and index insurance creates greater combined drought protection than the two separately. Index insurance expands the biological protection within the seeds while the level of drought tolerance lowers the cost to insure them. The insurance also overcomes the risk farmers face in adopting any kind of improved seeds.
"The insurance payout is in-kind. What that means is these farmers have not lost their initial investment in these seeds in the case of an extreme drought," says Laura Paul, a Ph.D. candidate in agricultural and resource economics at UC Davis and a research assistant on the pilot in Tanzania.
Promoting Climate Resilience among Maize Farmers in Tanzania
Farmers in the pilot were first introduced to the insured seeds through community-level trainings led by the AMA Innovation Lab's partners UAP Insurance, the Tanzania District Agriculture and Irrigation Commissions and local seed companies.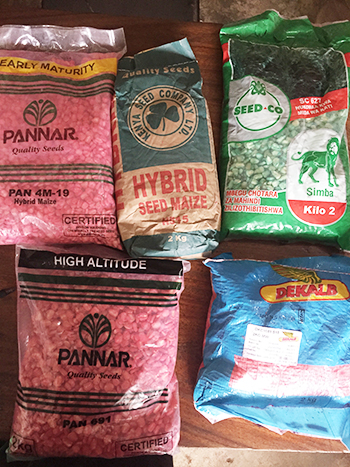 "At the beginning most farmers did not trust that they can be reimbursed with seeds if affected by drought," says Osmund Lupindu, an agricultural economist with the Ilonga Agricultural Research Institute in Tanzania who was key to orchestrating efforts on the ground.
In the 2016-2017 season, the pilot's first year of implementation, 2,001 packets of seeds, worth about US $8,000, were insured. The insurance added about 20 percent to the cost of the seeds, but farmers still bought the same amounts as a broader but similar group of farmers bought in improved seeds without insurance.
"This would indicate that when people buy the insured drought-tolerant maize, they are not buying other varieties," says Paul.
That year, the Tanzania drought monitoring system also reported both early- and full-season drought. As a result, the seed company's network of vendors replaced 1,220 packets of seed as in-kind payouts.
"If you bought one bag and either trigger occurred, you got one bag back," says Paul.
The AMA Innovation Lab research team is still evaluating the impacts the insured seeds are having on measures of household well-being, but the pilot's success with adoption and replacement show the idea's high potential. AMA Innovation Lab researchers are also working on a  similar pilot in Mozambique.
"Farmers in Africa have many challenges," says CIMMYT's Zaman-Allah. "The seed insurance constitutes an incentive for more adoption of improved varieties that would ultimately contribute to food security and improved livelihood for these poor farmers."
Media contact:
Alex Russell, (530) 752-4798, parussell@ucdavis.edu