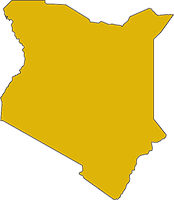 Kenya has the largest, most diversified economy in East Africa. Agriculture is the backbone of Kenya's economy and central to the Government of Kenya's development strategy. More than 75 percent of Kenyans make some part of their living in agriculture, and the sector accounts for more than a fourth of Kenya's GDP.
However, agricultural productivity has been stagnating in recent years. Most farmers work without basic agricultural inputs or updated technology and lack adequate financial or extension services. Moreover, only about 20 percent of Kenyan land is suitable for farming, and maximum yields have not been reached in these areas, leaving considerable potential for increases in productivity.
Learn more from Feed the Future.