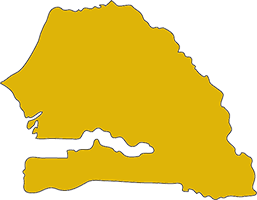 Senegal is among the most stable and promising countries in the West Africa region. However, the country's poor infrastructure, longstanding underinvestment and inhibiting policy environment continue to challenge the agriculture sector.
Senegal is characterized by moderate but chronic undernutrition, where anemia and the "hidden hunger" of protein and micronutrient deficiencies feature prominently. Although Senegal has one of the lowest undernutrition rates in West Africa, the condition persists as an underlying factor in Senegal's high under-5 and maternal mortality rates.
Learn more from Feed the Future.