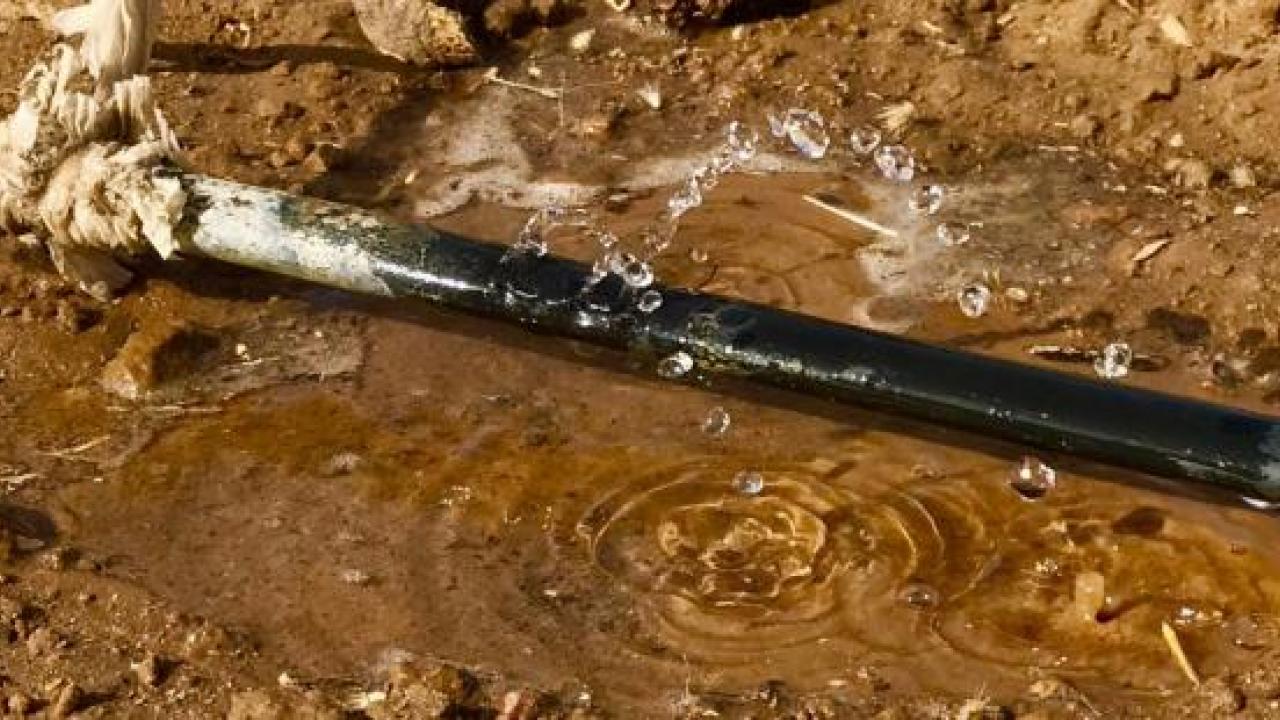 By Stephen C. Smith
In much of the world, water is increasingly becoming a binding constraint for food production. Some of the growing shortfall is due to lack of basic water conservation and prevention of contamination. It is manifested in problems including rapidly falling water tables and salination. Increasingly volatile weather events are another cause of distress. As deforestation continues and some areas become more arid or experience more variance in rainfall, water is now "the new oil," a reference to its high and rising costs per liter. 
These water constraints have the greatest impacts on women and children living in poverty. These women are usually responsible for subsistence agriculture, as well as for collecting water for the household. And these children disproportionately live in poverty; UNICEF research shows that globally about one-fifth of children live in extreme poverty, compared with less than ten percent of adults.
My colleague Ram Fishman and I, along with some of our PhD students and research affiliates [1], are investigating these problems and testing solutions to overcome these water constraints that disproportionately impact women and children in Senegal.
For something as important as irrigation, we find that the topic has received surprisingly little rigorous research. Accordingly, since 2013 we have been working in Senegal to study village-wide irrigation systems sponsored by the government with international assistance. We conducted the baseline survey in 2016, with a shorter follow up survey in 2017. We asked farmers their main constraint to cultivating (or producing more) horticulture; over 52 percent of farm households responded that water is their main constraint. 
A key feature of the program is to encourage production on the large parts of farmland that are communally owned and managed, rather than the smaller individual family plots. The rollout of the program has been slow, but there are indications of potential. The main pilot village, operational since early 2015, has seen substantial yield increases. The gains were achieved from a combination of three factors: the ability to add a second production season (during the region's dry season period), the capacity for farmers to expand their planted areas, and an increase in yield per area planted.
Research needs to go beyond the relationship of irrigation to farm productivity, to examine its ultimate impacts on child nutrition. This is another priority of our research in Senegal, that we will examine closely after the program rollout. Also not to be overlooked is the availability of clean water for human consumption, which is foundational for food security. Without clean water, parasites and other diarrheal diseases may drain much of the nutritional benefits of whatever food is consumed. Moreover, our baseline surveys show that women must spend considerable hours acquiring household water supplies; this time is diverted from working on their farm plots and other important activities.
So, in more ways than one, projects that sustainably deliver improved access to clean water to areas lacking it also supply an important piece to the food security puzzle.
Stephen C. Smith is a professor of economics at George Washington University. This post originally appeared on Agrilinks.org.
References
[1] Shauna Downs, Jessica Fanzo, Ram Fishman, Stephen C. Smith, Jozefina Kalaj and Vida Bobic, "The Nutritional Impacts of Irrigated Horticulture in the Sahel: Baseline Findings for an Agriculture Development Program in Senegal," draft.