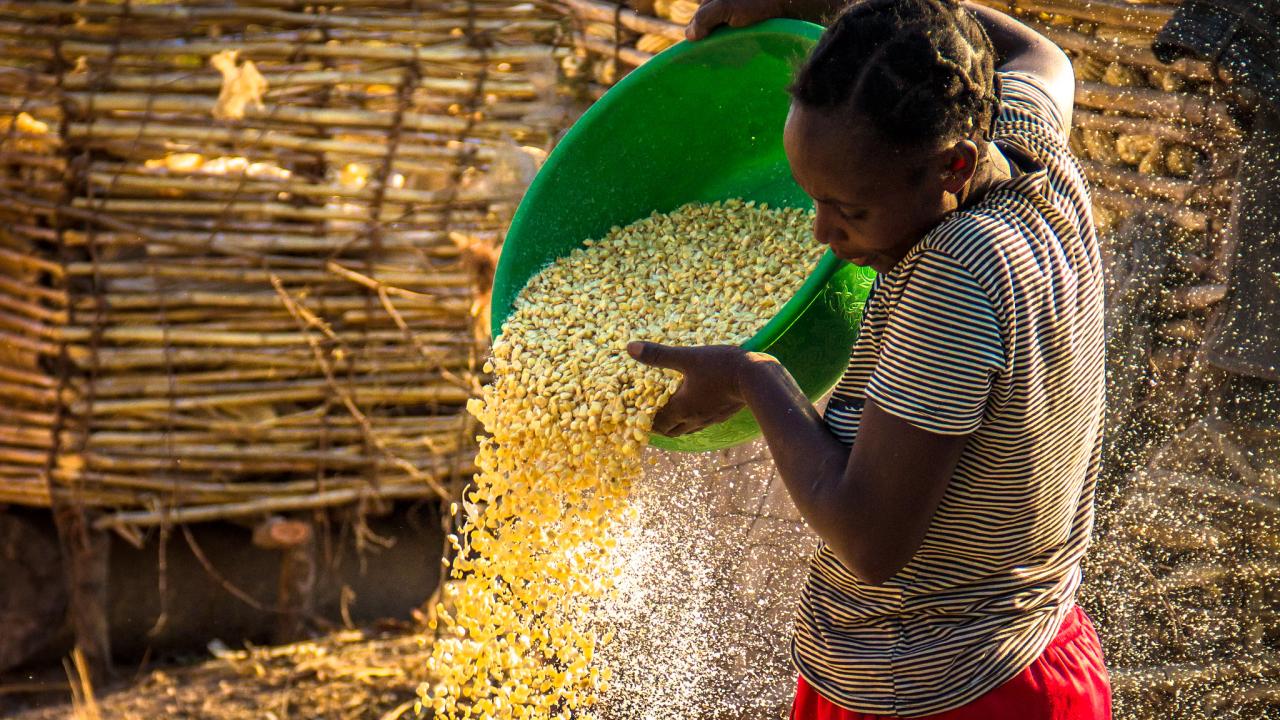 The hungry season—a period of shortfalls in food and savings before the following harvest—is a common feature of life for rural families in many developing countries. To make up for these shortfalls, many farmers turn to casual wage labor to buy food or cut back on investments that could increase next year's yields. While both decisions keep a family fed, they also compromise the family's potential. Recent research support by USAID has found a way to mute these impacts and set families up for a better future. 
This Agrilinks webinar, co-hosted by the Feed the Future Innovation Lab for Markets, Risk and Resilience at UC Davis, and the Center for Effective Global Action at UC Berkeley, presents new research supported by USAID. This randomized controlled trial in Zambia found a way for smallholder farming families to reallocate their savings across the year, reducing hunger while setting themselves up for higher future yields. A simple, inexpensive budgeting intervention stretched farmers' savings by roughly one extra month while increasing farm yields by 9 percent in the following year. 
While the challenge of the hungry season has previously been met with interventions that increase income such as credit or incentives for migration, this modest budget intervention addresses one of the hungry season's root causes, which is lack of savings. Treating the hungry season as a savings problem can complement existing policies that seek to support families through shortages while also establishing a foundation to improve their future welfare.
This Agrilinks Webinar will provide clear evidence of the impacts attained within the scope of this research project and describe the real development potential of this cost-effective program on household resilience.