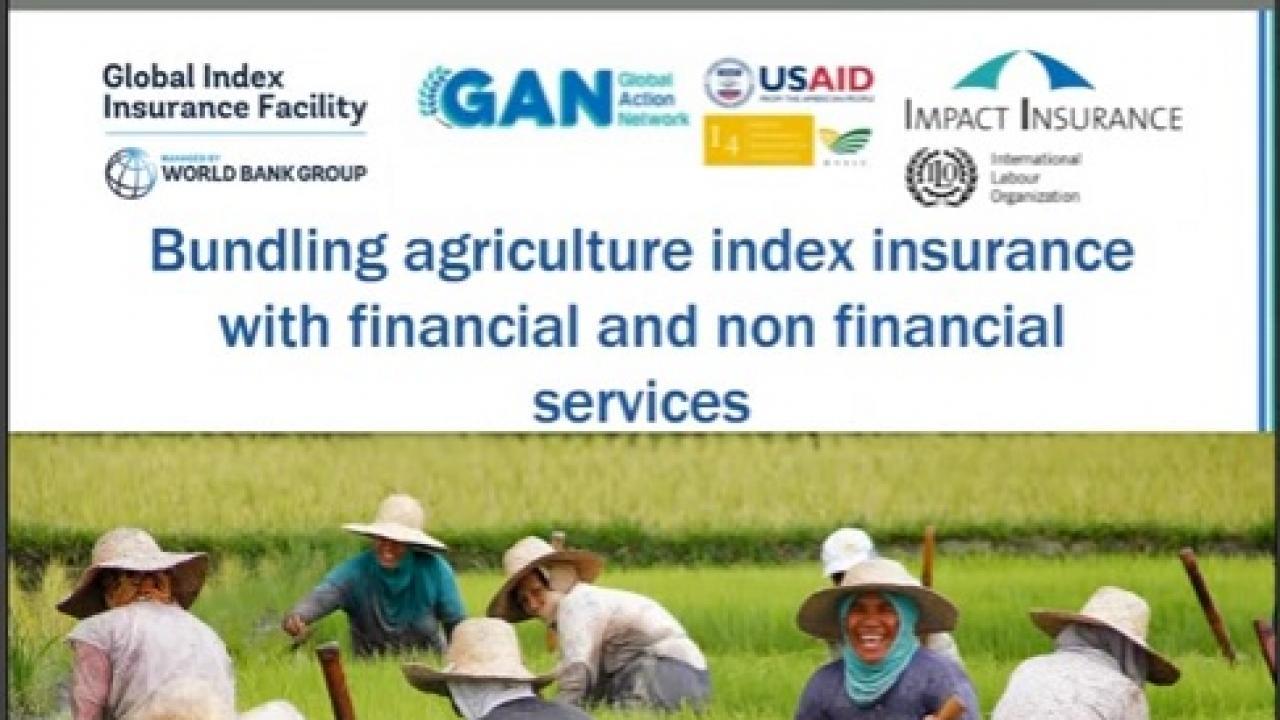 This webinar looks at how index insurance can be bundled with other financial and non financial services. It featured speakers from global organizations who shared experiences and discussed which services and activities in the agriculture value chain are most aligned for bundling.
It explored mechanisms and issues in bundling, and also looked into the possible impact of bundling on pricing and off-take of index insurance and measures of tracking it. The event was organized by The International Labour Organization's Impact Insurance Facility, the World Bank Group's Global Index Insurance Facility and the AMA Innovation Lab.
Learn more about the event at the Impact Insurance Facility.
Tags