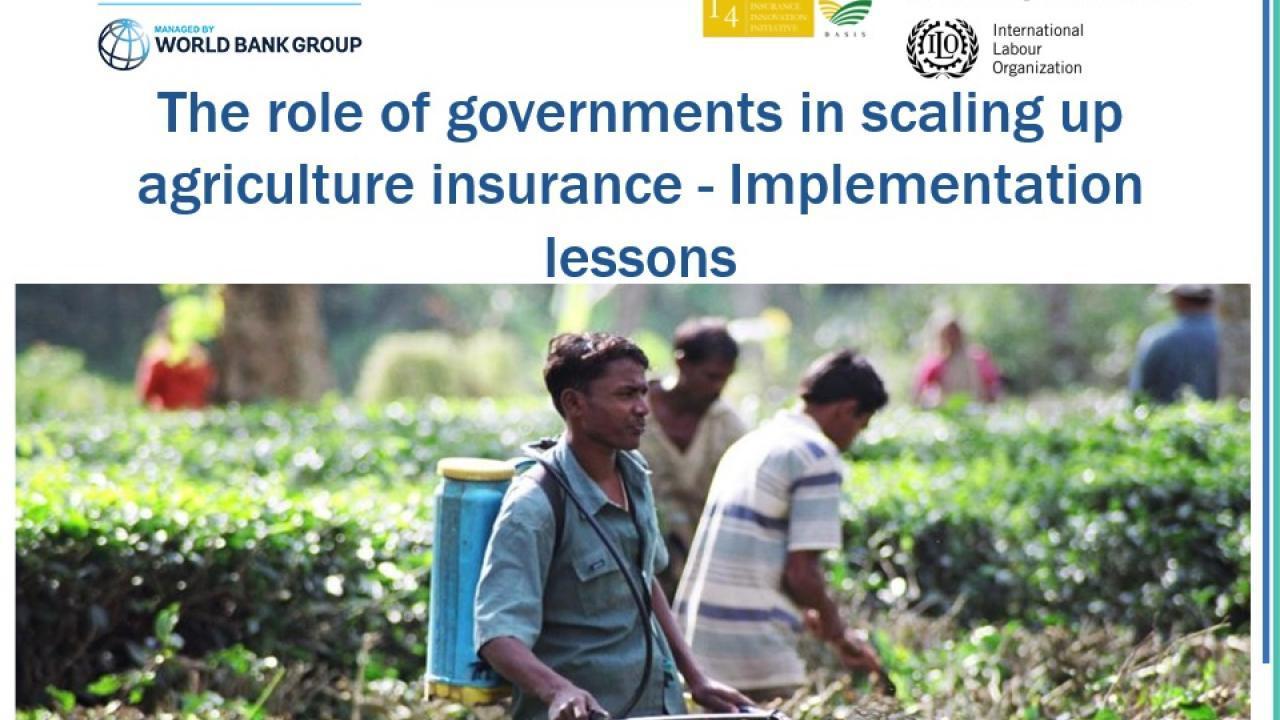 This second webinar followed a February, 2016 webinar on governments as important catalysts for developing the agriculture insurance market. This second part continued to explore the variety of interventions such as provision, administration and management of subsidies, support for developing infrastructure for effective implementation of insurance programs, investment in collection and sharing of data and consumer education.
In addition, the government's role in developing enabling regulations and using insurance as a part of their social protection and agriculture development agendas was discussed by experts from the World Food Program, HDFC Ergo General Insurance and the AMA Innovation Lab.
Learn more about the event at the Impact Insurance Facility.
Tags