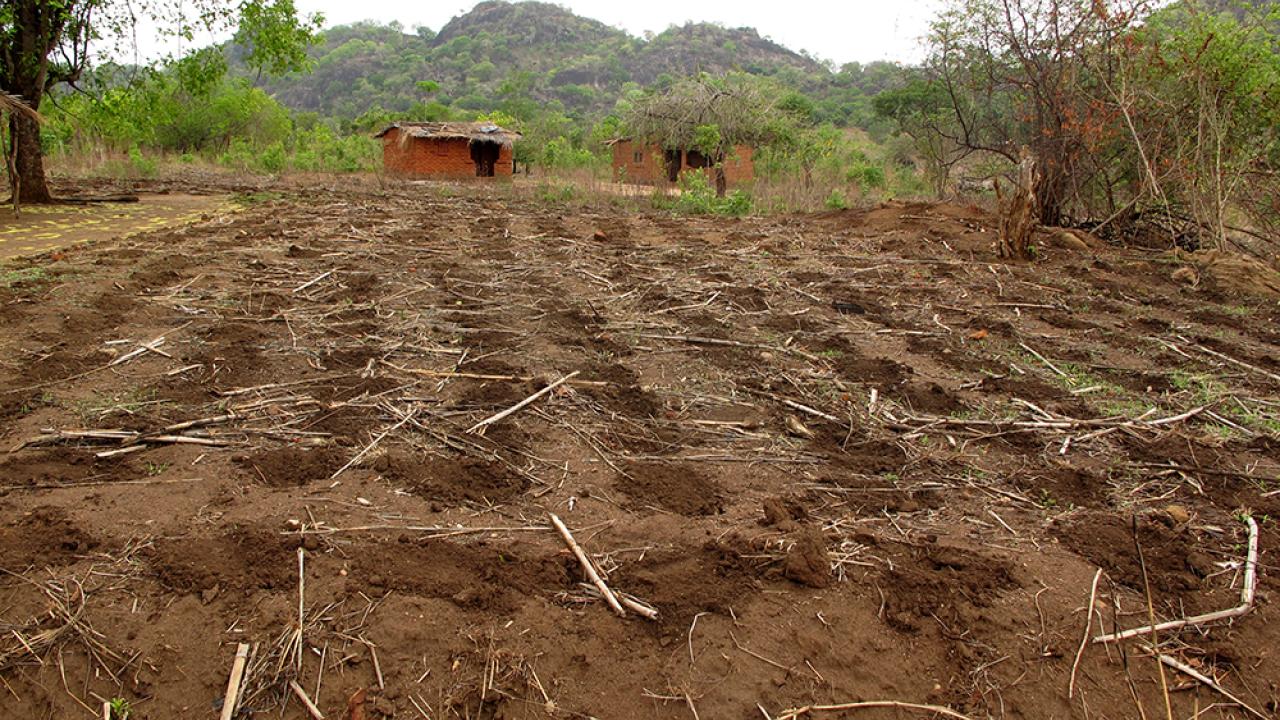 Location
Maputo, Mozambique
This event brought together AMA Innovation Lab researchers and leaders on agricultural index insurance from industry and governments from Mozambique and other nations to discuss the state of index insurance and its future for development in the region. 
Presentations included: 
Results from Pilot Maize Insurance: Sales and Demand
Steve Boucher and Jonathan Malacarne, UC Davis
Summarized patterns of sales and demand from the pilot program in central Mozambique.
Summary of Contract Logistics
Aniceto Matias, CIMMYT; Jonathan Malacarne, UC Davis
Provides an overview of how the index insurance contract from the pilot program works. The following topics will be covered:
The Index: Design, Basis risk analysis, Definition of contract zones, Index Monitoring

In-the-Field Implementation: Education/marketing, Registration & assignment of farmers to contract zones, communication of index values, indemnity payments
What needs fixing? Logistical Challenges Identified in the Maize Pilot
Aniceto Matias, CIMMYT; Jonathan Malacarne, UC Davis
Identifies logistical issues that must be addressed in order to scale-up the supply of seed insurance.
Gauging Interest in Scaling-up
Israel Muchena and Bukhosi Sibanda, Hollard; K2, Phoenix and SEMOC
Participants from the maize pilot will discuss their interest in testing mechanisms to expand the offering of index-based maize seed insurance in the 2018-19 planting season
Maize seed insurance in Hollard's plans

Identification of priority areas for maize seed sales
The Way Forward: Who does What and When?
Moderators: Israel Muchena and Michael Carter
The objective of this panel discussion was to identify the concrete tasks that must be carried out in order to offer insurance for the 2018 planting season as well as identify the individuals who will be responsible for each task.
The Agricultural Index Insurance Agenda in Mozambique
Daisy Sabao, IFC; Israel Muchena, Hollard
Representatives from the Mozambican Govt., IFC/World Bank and Hollard presented an overview of the program to significantly expand the coverage of agricultural index insurance in Mozambique.
The Need for Quality Certification for Index Insurance
Michael Carter, UC Davis
This session included a discussion of the importance of establishing standards of quality in the design and implementation of index insurance contracts.
African Experiences with Index Insurance for Priority Sectors in Mozambique
These three sessions focused on Maize, Cotton and Livestock; three of the priority sectors identified in the Mozambique Index Insurance project. Sessions will include: i) A summary of pilot experiences in Mozambique, ii) A summary of index insurance elsewhere in Africa and iii) Key issues moving forward in Mozambique.
Priority Sector 1: Index Insurance for Maize
Mozambique Experience:

Hollard-UC Davis pilot: Steve Boucher, UC Davis

AgDevCo Pilot in Barue: Israel Muchena and Bukhosi Sibanda, Hollard

Maize Insurance in Kenya: Tom Dienya, Director, Kenya Crop Insurance Programme, Ministry of Agriculture, Livestock and Fisheries

Moving Forward in Mozambique: Israel Muchena and Bukhosi Sibanda, Hollard.
Priority Sector II: Index Insurance for Cotton
Mozambique Experience: Hollard-IFC pilot: Daisy Sabao, IFC

Cotton Insurance in West Africa: Michael Carter, UC Davis

Moving Forward in Mozambique: Israel Muchena and Bukhosi Sibanda, Hollard.
Priority Sector III: Index Insurance for Livestock
Goals in Mozambique: Israel Muchena and Bukhosi Sibanda, Hollard

Index Based Livestock Insurance in Kenya: Richard Kyuma, Director, Kenya Livestock Insurance Programme, State Department of Livestock

Moving Forward in Mozambique: Israel Muchena and Bukhosi Sibanda, Hollard