Three Lessons on Capacity Strengthening with Graduate Student Assistants in Uganda
Field studies on rural development get underway with a research assistant who sits down with a participant one-on-one to ask about their lives. These interviews and surveys are recorded, transcribed and coded, then analyzed by principal investigators to find useful insights. However, the research assistant's job is usually done as soon as they collect and upload the data.
In Uganda, 28 Makerere University graduate research assistants have been receiving technical training to apply analytical tools to the raw data they helped collect for a large-scale study testing ways to empower women in rural communities while increasing resilience. The benefits of this hands-on training on gender-focused, mixed-methods research include opportunities to advance their own research as well as job offers that require these new technical skills.
"It is important to train young researchers to move beyond data collection to the state where they can edit the data, code them, analyze and write out reports, and that is what we've done," said Florence Kyoheirwe Muhanguzi, a professor of women and gender studies at Makerere University and lead principal investigator on the study.
While the study has only completed its first round of data collection, the team's experience training graduate students has provided some key lessons on capacity strengthening that can apply to a number of settings.
Lesson 1: Training beyond data collection improves the overall quality of data for analysis
Having research assistants work hands-on with the data they've collected shows them how any mistakes lead to challenges when it comes to analyzing the data. More comprehensive training also creates an appreciation of why all the information collected in the field is critical.
"They've had to transcribe the interviews, and some have discovered there were indicators they missed in the transcripts," said Kyoheirwe Muhanguzi. "The training provides a deeper interaction with the dataset that they collected."
"Sometimes they think the researchers are very strict and asking for a lot of information that they don't really need," said Jasper Bakeiha Ankunda, the project's coordinator. "An appreciation of the entire research process is what I see them so excited about."
Lesson 2: Qualitative and quantitative data collection require individual training
Qualitative and quantitative research methods are very different. Qualitative research involves interviews that researchers code and analyze to develop a complex understanding of people's lives. Quantitative research relies on hard numbers like crop yields or objective measures of food security.
This study in Uganda involves both types of data as well as training on Pro-WEAI, which is the project-level Women's Empowerment in Agriculture Index (WEAI) tailored for field trials. WEAI, developed by the International Food Policy Research Institute (IFPRI) with support from USAID, has become the standard for objectively measuring women's empowerment in rural settings.
A focus on gender, women's empowerment, resilience and agriculture makes data collection even more complex, requiring a thorough understanding of these relationships as well as how to collect the relevant data that clearly answer the research questions.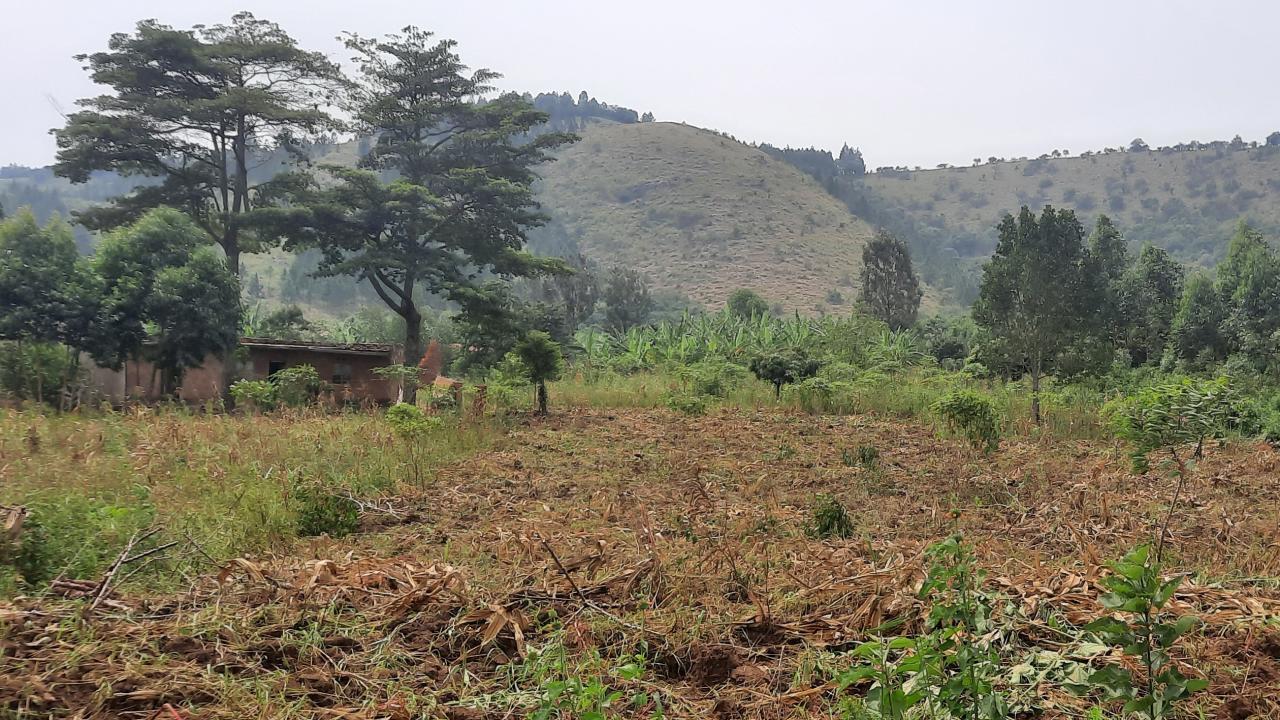 "There are certain aspects that cut across, but other aspects are specific for the different approaches," said Kyoheirwe Muhanguzi.
The research team decided to conduct the qualitative and quantitative data collection trainings separately. They even provided a refresher training on collecting qualitative data after the general training that had sessions for both types of data collection.
"I've seen a few students already work beyond what we give them," said Kyoheirwe Muhanguzi. "It will be interesting to know how the training we provided has enabled them to do their research."
Lesson 3: Technical training provides benefits both for those who receive training as well as overall local capacity for technical analysis
The trainings have included a solid grounding in using ATLAS.ti, a qualitative research data software package that is used to code and analyze interview transcripts and field notes. Right now in Uganda, said Kyoheirwe Muhanguzi, there are very few trainers for ATLAS.ti and even access to the software is prohibitively expensive for most students.
After the training, two student field-team leaders co-supervised the analysis processes and software product integration. These activities have further enhanced their leadership skills as well as their technical capacity.
"After our training, some of our research assistants have been recruited on other projects, and some have been given jobs to do qualitative analysis using the ATLAS.ti data package," said Kyoheirwe Muhanguzi.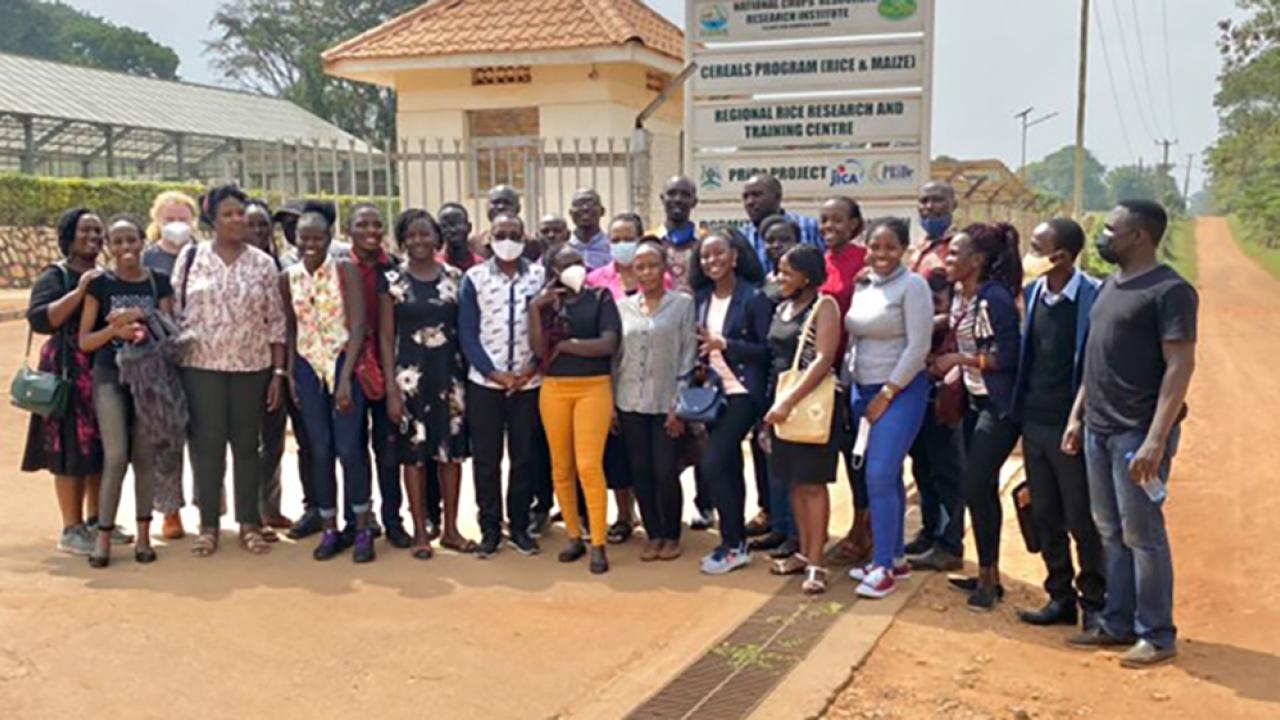 The trainings have also included how to align qualitative data from interviews with quantitative data that relies on comparable hard numbers to tease out insights that can be used in development policy. These new technical skills have accelerated graduate students' own research, and many are using data they helped to collect to write master's theses and Ph.D. dissertations.
"Right now they joke around calling themselves experts in the field," said Bakeiha Ankunda. "They see themselves as really empowered."
This research is funded by the Feed the Future Advancing Local Leadership, Innovation and Networks (ALL-IN) research program, which puts researchers at African institutions in the lead on collaborations with US universities to leverage their local knowledge, skills and ideas to build actionable evidence for promoting resilience and inclusive agricultural growth. Learn more at https://basis.ucdavis.edu/all-in.
Primary Category