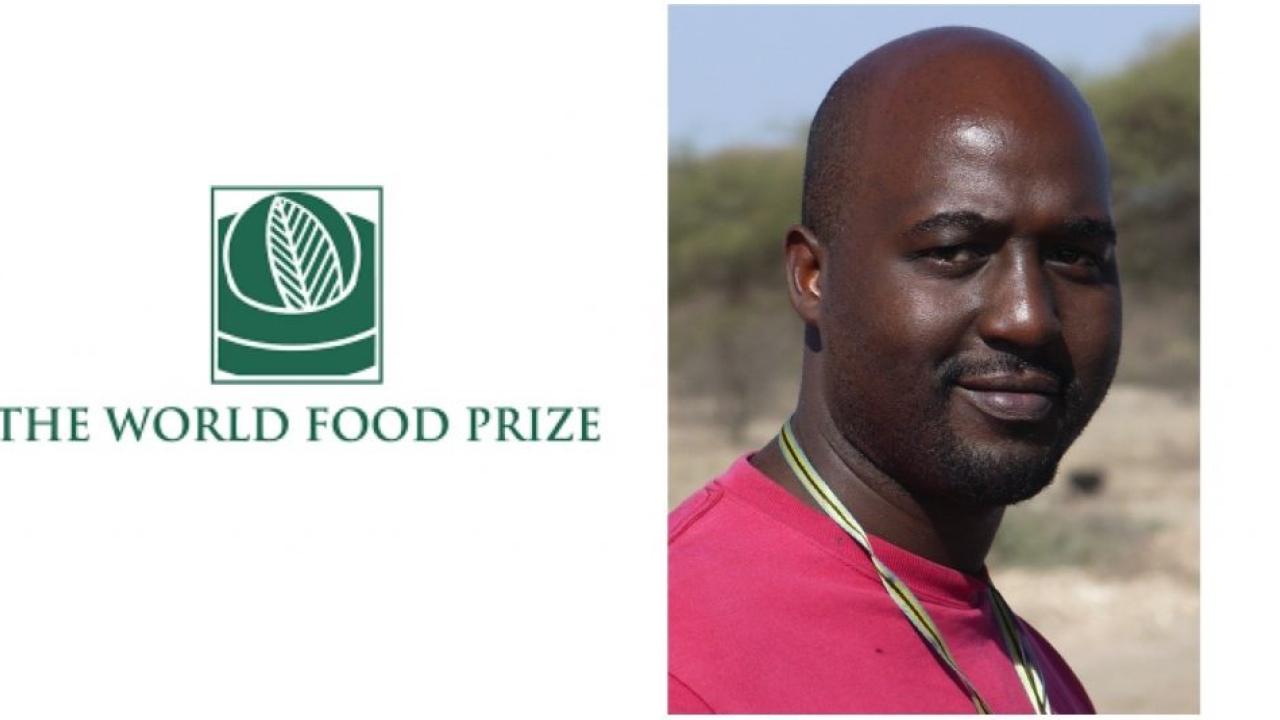 The Feed the Future Innovation Lab for Assets and Market Access is extremely proud to announce that affiliated researcher Dr. Andrew Mude has won the 2016 World Food Prize - Norman Borlaug Award for Field Research and Application, Endowed by the Rockefeller Foundation for his ground-breaking work on chronic poverty - its causes and solutions, and specifically, for the Index-based Livestock Insurance (IBLI) project.
 IBLI
Dr. Mude describes the pressing questions – his motivation – for Index-Based Livestock Insurance:
The IBLI research came about to solve a specific problem that was constantly highlighted by pastoralists as the main challenge to their welfare and livelihood. How could we find a sustainable way to help pastoralists quickly recover from the considerable livestock losses they incur during severe droughts? How could we reduce their reliance on reactive and expensive food and cash transfers and instead offer them with a way to protect their valuable productive assets and secure their investments to ensure a dignified pathway out of poverty and into prosperity?
With funding and guidance from the  Assets and Market Access Innovation Lab and other supporters, Dr. Mude, principal economist at the International Livestock Research Institute, designed, ground-truthed and implemented a truly pioneering social safety net strategy that is now answering these fundamental questions. The project, still underway in Northern Kenya and Southern Ethiopia, is a result of hard work and many far-reaching collaborations that began nearly a decade ago. Dr. Mude has notched many successes, with demonstrable impact and progress toward sustainable scale. He has continued to search for creative ways to improve the impacts and cost-effectiveness of the program. Building on IBLI, the Government of Kenya recently launched the HNSP-2 (Hunger Safety Net Program) and KLIP (Kenya Livestock Insurance Program) programs in an effort to redress chronic poverty in the arid and semi-arid reaches of that country. The implementation of IBLI in Ethiopia is generating momentum and also currently poised to scale.
For more details on the project, please visit our website or visit ibli.ilri.org.  For information about the World Food Prize, please click here.
Dr. Mude has generously acknowledged an award such as this depends on the support and intellectual collaborations of many.
In particular, I would like to extend sincere thanks to Chris Barrett of Cornell University my dissertation advisor, and joint principal investigator for the Collaborative Work Agreement between ILRI and Cornell that we launched in 2008 and has since formed the technical backbone of the IBLI program. Also, I would like to acknowledge Professor Michael Carter of UC Davis, Director of the Feed the Future Innovation Lab for Assets and Market Access, for his supportive role in my journey through this continuing and expanding research. In addition to the rich intellectual exchange I have benefited from, and the world-class technical contributions, from both of these men and the institutions they serve, I likewise greatly value the mutual respect and friendship we have all built over the years.
We at the AMA Innovation Lab are truly gratified that Dr. Andrew Mude and his trailblazing research are being recognized by the World Food Prize this year – it is so very well deserved.
BRAVO DR. MUDE!