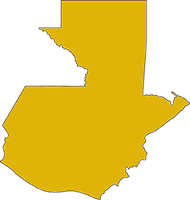 Food security is a pressing concern in Guatemala, especially when it comes to children. Half of all children under five years of age in this Central American country are chronically malnourished. This is the worst level of malnutrition in the Western Hemisphere.
One of the primary reasons Guatemala faces such high levels of chronic malnutrition is that families lack resources to produce or buy foods that meet nutritional needs. Families also lack information on healthy feeding practices for infants and children.
Despite these challenges, Guatemala has tremendous potential for expanding its agricultural production, which would lead to rural economic growth, job creation and poverty alleviation.
Learn more from Feed the Future.