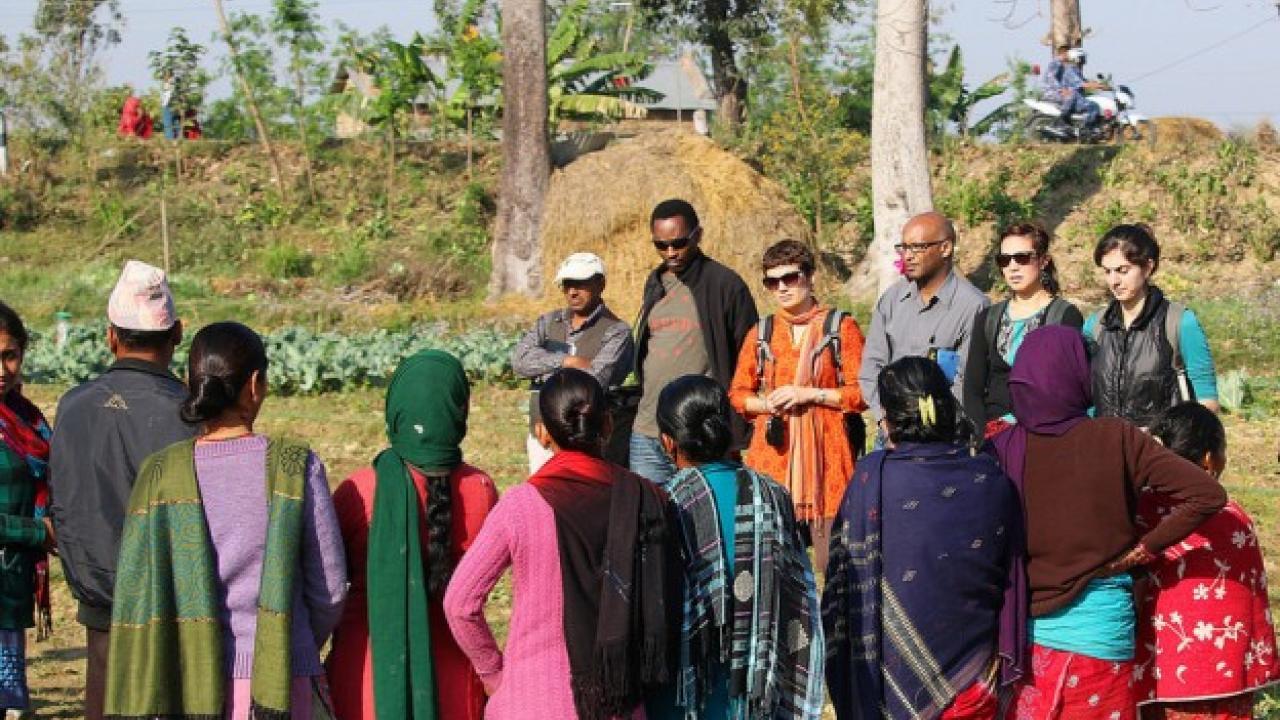 Location
Shangri-La Hotel, Lazimpat Rd, Kathmandu 44600, Nepal
The objectives of this meeting were to: 
Understand the principles and processes of scaling agricultural technologies
Improve connections and collaborations between Innovation Labs, Mission value chain programs and other USAID research programs
Identify path ways through which improved nutritional outcomes can be incorporated into Innovation Lab research agendas
Understand how agricultural interventions and technology scaling can contribute to house hold nutrition outcomes (as opposed to simply scaling nutritious foods)
The event included a field trip to Sindhupalchowk (Central Mountain district) to visit the activities of USAID Suahaara, an integrated program being implemented in 25 districts of Nepal. Suaahara is a large-scale multisectoral community-based  nutrition initiative to reduce undernutrition among women and children under two years of age for five years (September 2011 – August 2016).
The project is uniquely integrated in that it pairs behavior change activities and essential nutrition actions with evidence ­ based interventions in maternal, newborn and child health; family planning; water, sanitation and hygiene (WASH); and backyard gardening and poultry farming. The purpose of this field trip is to observe the activities of the USAID Suaahara program and HMRP, and interact with beneficiaries, partners, and local government officials in order to better understand development efforts on going in the district, their impacts and the challenges and issues associated with development. A draft agenda for the day trip has been prepared by USAID Suaahara.
USAID Nepal is interacting with the partners to determine the agenda and activities of this field trip. This will involve travel to Nepalgunj (air) followed by an overnight in Surkhet. Details on outbound flights on the 13th will be shared. For those traveling back to the UnitedStates (and /or elsewhere) on Friday, March14, return flights arrive into Kathmandu around 6:15 pm. Assuming delays, this could be arrival back into Kathmandu  around 7:30 pm. Thus departure flights out of Kathmandu on Friday night should be planned accordingly.