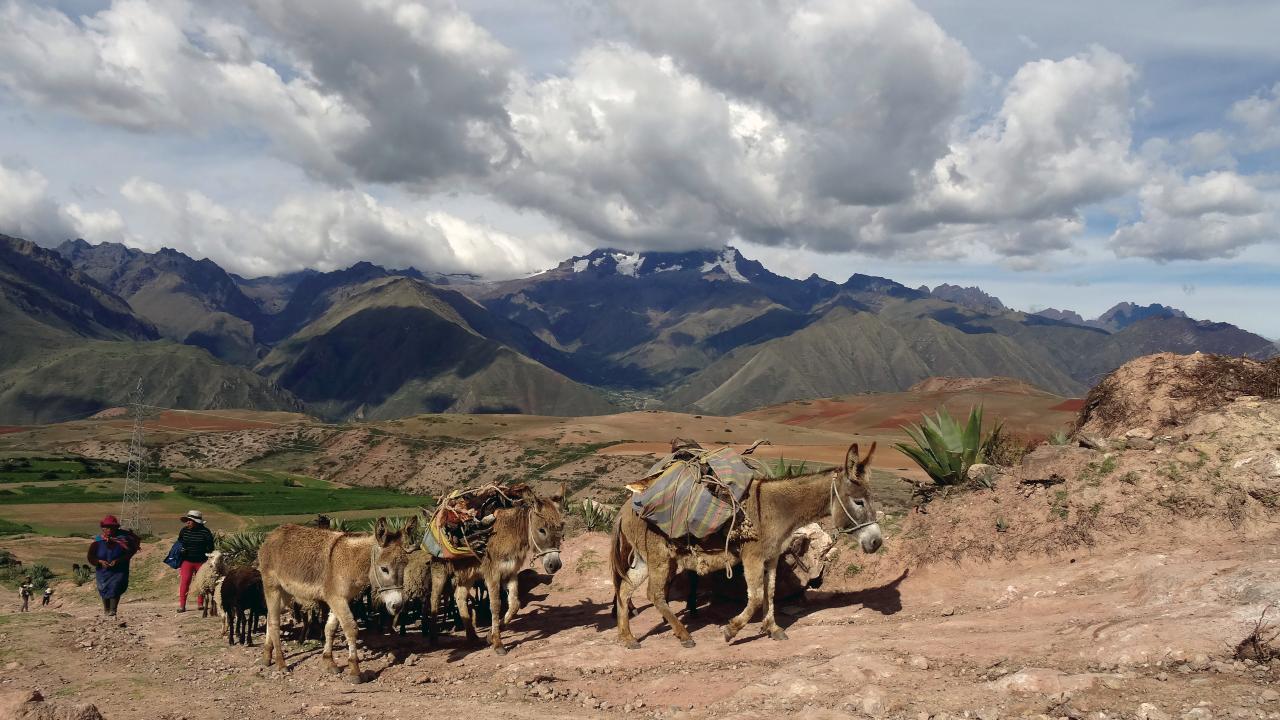 Location
UC Davis International Center
The Pacific Development Conference - PacDev - is one of the major annual conferences dedicated to development economics. The event brings together researchers and practitioners to present and discuss work that enhances our understanding of economic development, advances theoretical and empirical methods, and improves development interventions and policy.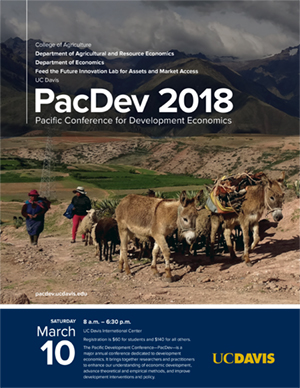 The PacDev 2018 Conference will be held on Saturday, March 10 on the UC Davis campus. Sessions and events will run from 8:00am - 6:30pm and be held at the International Center. Before February 19th, registration fees are $40 for students and $120 for faculty, post-docs and other attendees. February 19th - March 10th, fees are $60 for students and $140 for all others. Registration fees cover breakfast, lunch and a reception. Participants bear their own expenses for travel and accommodation.
The event is co-sponsored by the Department of Agricultural and Resource Economics, the Department of Economics at UC Davis and the Feed the Future Innovation Lab for Assets and Market Access.
Learn more at the PacDev2018 website.